2022 Football Competition
May 4, 2022,
St George's Park, Staffordshire
We would like to thank all the schools involved in our Football Tournament 2022! What an amazing experience!
Schools are invited to sign up to take part in the engage in their future Football Competition and have the chance to play at St George's Park, the FA national football centre and home to England's national teams.
This is a great opportunity for students in Years 9, 10 and 11 to compete against peers and for staff to network with colleagues from other settings.
There are three regional tournaments to choose from –
Wednesday 30th March 2022 at Muntham House School, Barns Green, West Sussex, RH13 0NJ
Thursday 31st March 2022 at William Henry Smith School, Brighouse, West Yorkshire, HD6 3JW
Tuesday 5th April 2022 at Goals, Rowley Regis, Dudley, B65 0QX (organised by Shenstone Lodge)
Participants can expect to enjoy a day of competitive but friendly fixtures against other schools as they compete not just to win but also to qualify for the finals tournament at St George's Park, Staffordshire on Wednesday 4th May 2022.
Qualification for the finals will be based not just on results – considerations such as fair play, effort, attitude and team spirit will also be taken into account. The finals tournament will be an incredible to opportunity for the students to experience playing at a hugely prestigious venue with world class facilities. For an idea of what to expect, take a look at the video from the 2021 finals tournament – https://youtu.be/C5lxQPRMfkw
Feedback from some of those that took part last year highlights just how much value this opportunity offers –
"So much laughter, empathy and encouragement of one another, acknowledging each others' skills and high fiving. An awesome display from all our schools. Passion for the game and support in team spirit." 
"What a brilliant event, full of life long memories for all of our pupils.  All teams were a real credit to their schools."
If you have any queries about the engage in their future 2022 Football Competition please do not hesitate to contact us at: engageintheirfuture@gmail.com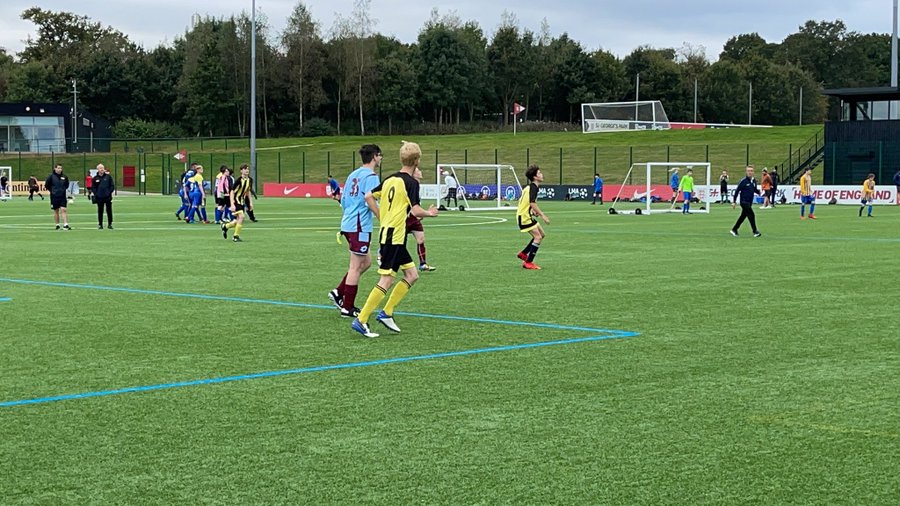 Look at who we met at St George!
Proudly supported by